Countries of Asia and the Pacific Memo Puzzle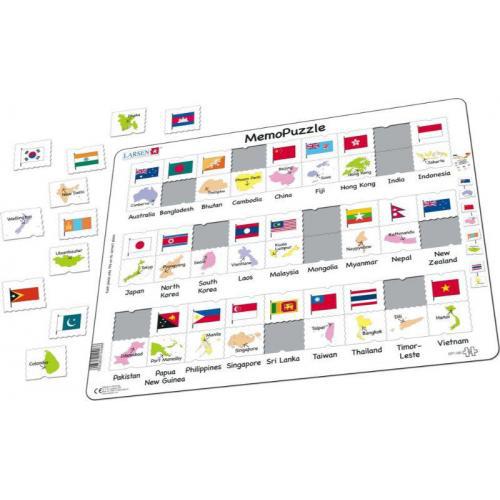 Countries of Asia and the Pacific Memo Puzzle
Children will see the Country name on the tray along with a matching flag and country puzzle piece.
Capital cities have been added for interest, can you name the Capital of Mongolia?

Each piece only fits in its proper place. After having played with the puzzle, the pieces can also be used for playing memory.
This is a memory game with an additional challenge; match the country with its flag to make a match.
54 pieces
Puzzle size: 36.5cm x 28.5cm
Comes in a storage tray, no box to remain environmentally friendly and provides easy storage.
Made in Norway from recycled materials.

Recommended for ages 5 years +