Map of Australia 65 Piece Puzzle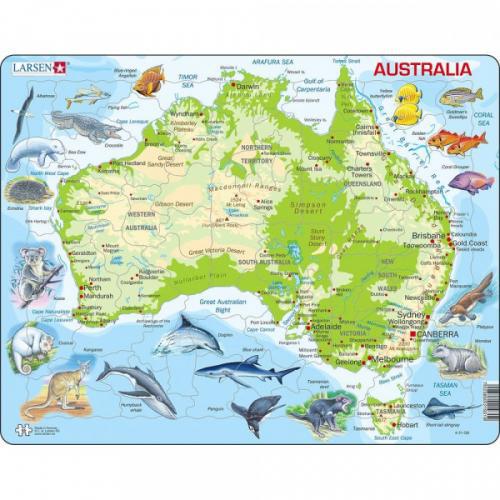 Map of Australia 65 Piece Puzzle
Larsen's map of Australia is a 65 piece, 28.5 x 36.5cm tray jigsaw puzzle.
The pieces are made from 2.5mm thick and sturdy cardboard and are cut along borders and coastlines.

This puzzle will introduce puzzlers to places, sealife and wildlife found on the continent.
Comes in a storage tray, no box to remain environmentally friendly and provides easy storage.
Made in Norway from recycled materials.

Recommended Age 4 years +