All About Four Seasons Magnetic Set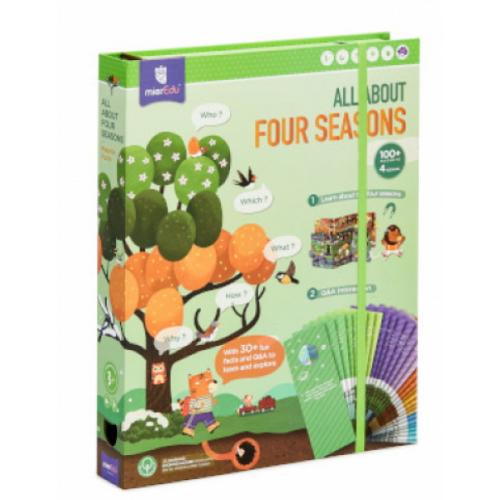 All About Four Seasons Magnetic Set
The delightful Mier Edu All About Four Seasons Magnetic Set, offers children in-depth exploration of the four seasons and puts a wealth of creative play and learning activities at kids' fingertips.
Featuring four different seasonal sets and a wide variety of fun and colourful magnets, this fold-out kit lets kids play and be creative. The only limit is their imagination!

Included are 116 gorgeously illustrated magnetic pieces, the unique shapes, and imagery of which give children a cast of animal characters and assorted objects with which to populate the four scenes displayed on the set's double-sided playboards.

Includes 116 magnetic pieces, 2 double-sided folding play boards, Q&A interactive booklet, 2 double-sided reference pictures.

Recommended Age 3 years +