Animal Noise Puzzle Anna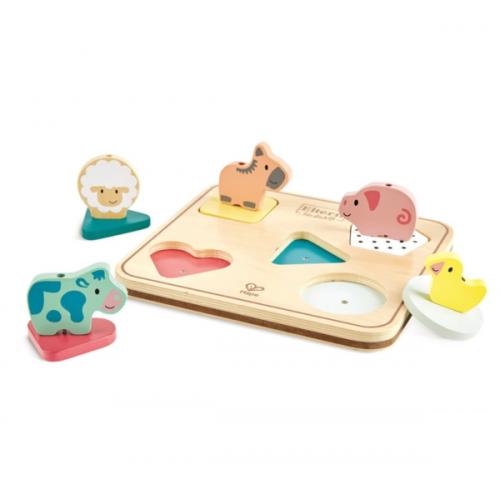 Animal Noise Puzzle Anna
Five farm animals feature on the Hape Animal Sound Puzzle.
With this 3D wooden puzzle, little ones can get to know and assign different animals, sounds and shapes.

If the animal fits in the intended shape, the corresponding animal sound will play.

Imagine the fun your child can have fitting the puzzle pieces into the board and listening to the Moo, Baa, Neigh, Oink and Quacks!

Recommended Age 18mths +