Attribute Activity Set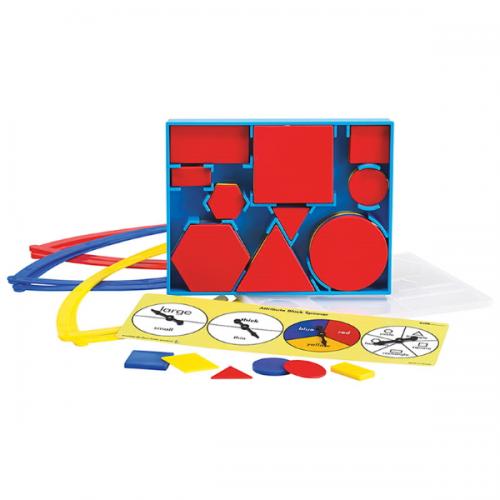 Attribute Activity Set
Edx Education Attribute Activity Set is designed for hands on learning and helps develop critical thinking skills through logic and reasoning.
This multi-purpose educational tool set includes one set of relational attribute blocks (large square measures 7.5cm sides) in storage tray, 3 x sorting circles (50cm dia), attribute block spinner (29.5cm x 10cm), 20 x 2-sided activity cards and an activity guide. Ideal for reasoning, problem solving, patterning and more.

Children learn to identify, sort and classify by attributes (features) – size, thickness, color, and shape.

A fabulous educational tool for all classrooms and homes.

Recommended Age 6 years +