Volcanoes 70 Piece Puzzle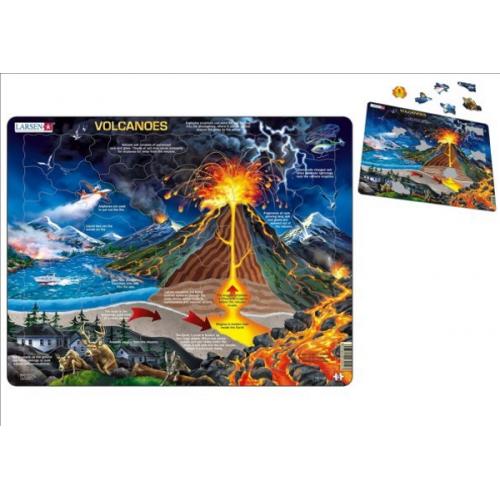 Volcanoes 70 Piece Puzzle
This 70 piece graphic puzzle shows the workings of a volcano and includes much factual information.

Larsen jigsaws are tray puzzles with extra thick and solid pieces.
They are made in Norway from recycled cardboard and are 100% recyclable.
Puzzle size: 36.5cm x 28.5cm

Comes in a storage tray, no box to remain environmentally friendly and provides easy storage.
Recommended Age 4 years +