Techno Kids Stack A Peg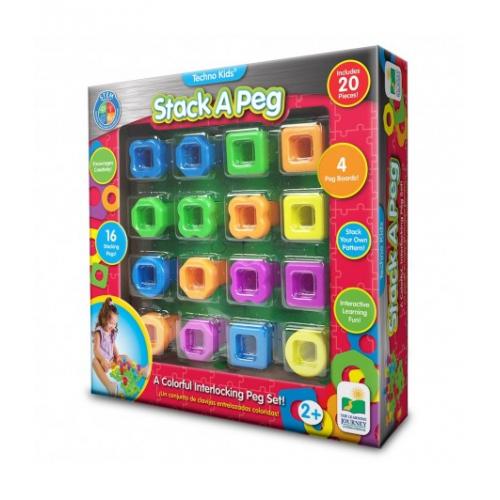 Techno Kids Stack A Peg
Techno Kids Stack A Peg lets kids build their own sorting and stacking educational toy!
Simply put together the puzzle shaped base plates in any configuration, then "stack" on the pegs! You can sort and stack the different objects any way you like!
Perfect for an open-ended exploration of simple mechanics!
Follow the printed designs on the base plates for additional learning fun.
These products align with and support STEM (Science, Technology, Engineering and Math standards).
Recommended for ages 2 years +