Honey Sticks Beeswax Crayons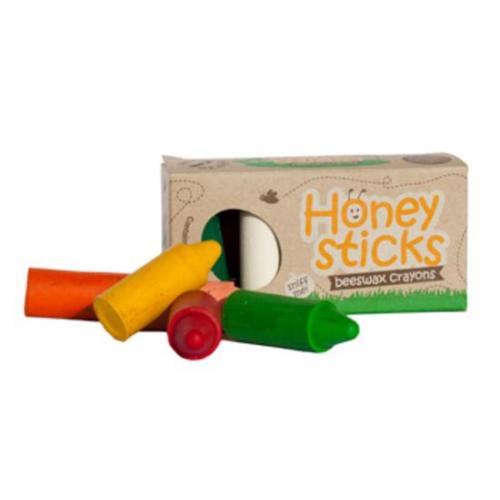 Honey Sticks Beeswax Crayons
Honeysticks were developed by a preschool teacher who was looking for safe and natural crayons for her pupils. Realising that her only option was to import non-toxic crayons, the idea for Honeysticks was born.
Made in New Zealand the beeswax to create Honeysticks is a natural by-product of honey production.

The sustainable process causes minimal impact on the environment and gives the crayons a wonderful scent of honey.

The unique chubby shape of Honeysticks makes them easier for small hands to hold, but much more difficult for small hands to break!

Honeysticks have been "tested in preschools and the kids have tried to break them but they just can't. Plus they love the smell!"