Honey Sticks Beeswax Crayons Thins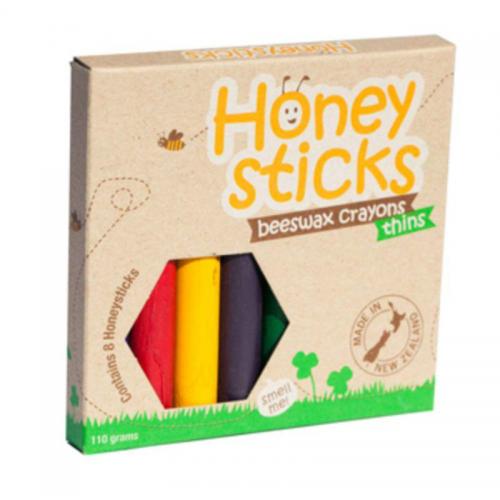 Honey Sticks Beeswax Crayons Thins
An 8 Pack of thinner natural beeswax crayons that encourages correct finger/hand grasps for writing in older children. 8 vibrant long lasting colours – blue, black, white, red, dark green, orange, pink and yellow.
Honeysticks are handmade in New Zealand from 100% pure beeswax and non-toxic pigments.
Environmentally sustainable & low impact production. Recycled packaging material.

Each crayon is 10cm long and 1.2cm Thick.