Wooden Lacing Owl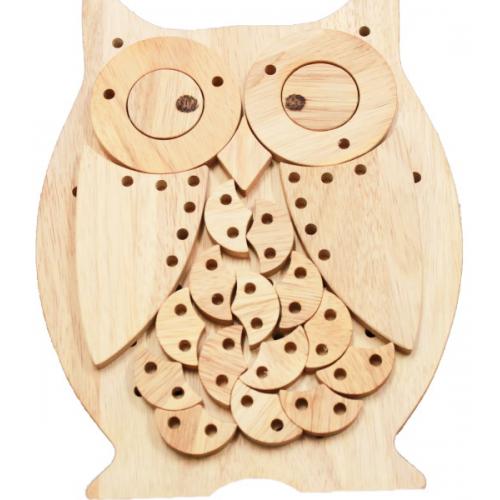 Wooden Lacing Owl
Q Toys' lacing owl introduces a new concept on traditional lacing, the loose pieces are threaded onto the body of the owl to construct the completed toy.
Great for developing hand-eye coordination, concentration and fine motor skills.

Children will be so proud when they successfully attach all the pieces together and they can do it again and again!

Q Toys are made from recycled plantation timber of rubber and acacia trees in Vietnam.

Q Toys are crafted by highly skilled craftsmen who get a fair deal. Q Toys also train disabled children in Mekong Delta in Vietnam who want to become craftsmen or craftswomen for life.

Recommended Age 3 years +