When I Grow Up Quiet Book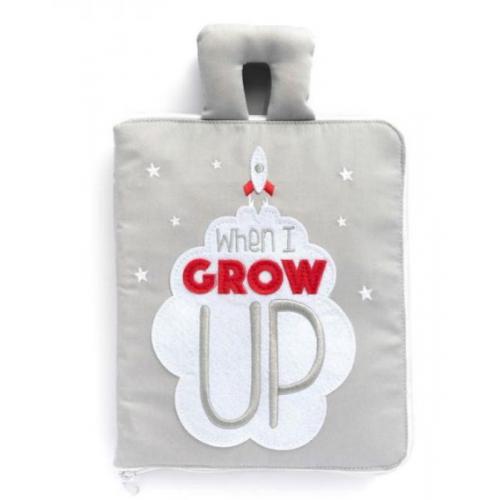 When I Grow Up Quiet Book
We are proud to bring you the latest book from Curious Columbus Kids!

When I Grow Up is designed to be gender neutral and is a great tool for dispelling gender stereotyping in our future generations.
It's ideal for helping little ones practice and improve their fine motor skills and other developmental milestones through interactive play, visual stimulation and tactile sensation. Some of the skills your little one will practise include buckling, zipping, popping, looping, velcro'ing and buttoning. There are 10 interactive pages encouraging fun, hands on learning. These include colour recognition, numeracy, healthy food preparation, problem solving, self-care, picture and word recognition and much, much more.
Fabric busy books can help develop fine motor skills, promote independent play, let imaginations run wild and keep little people entertained for hours!!
Product measures: 20 x 24cm
Recommended ages 3 years +