Weight For It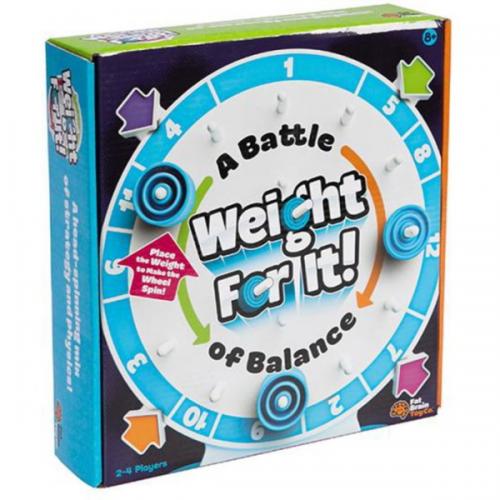 Weight For It
Weight For It by Fat Brain Toys is a battle of balance, a head spinning mix of strategy and physics!
Players take turns placing the weight onto the wheel to try and make it rotate so the correct arrow is aligned with the number on their card.
Place the weight, watch it spin, will you win?
2 - 4 players
Recommended Age 8 years +