The Crazy Scientist Kitchen Experiments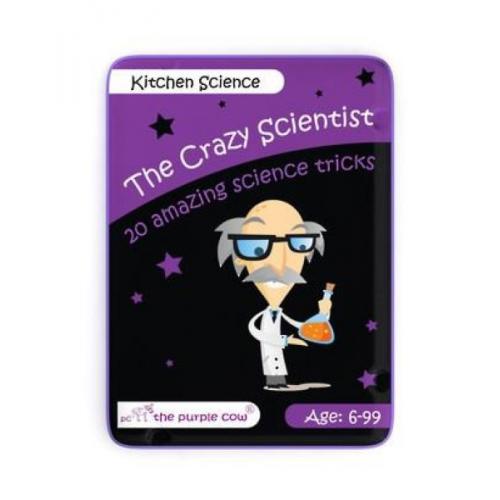 The Crazy Scientist Kitchen Experiments
The Crazy Scientist Kitchen Science tin is packed with 20 exciting, fun and engaging magical science experiments using items from around the kitchen.
Kids can discover 20 fun and fascinating science facts in your home kitchen.

Experiments include a green sunny side-up egg; the balloon with a skewer stuck within and much more! Each science trick comes with a simple and yet clever scientific explanation.

Recommended Age 6 years + Some magical tricks may require adult supervision where indicated.