Swingin' Shoes by Fat Brain Toys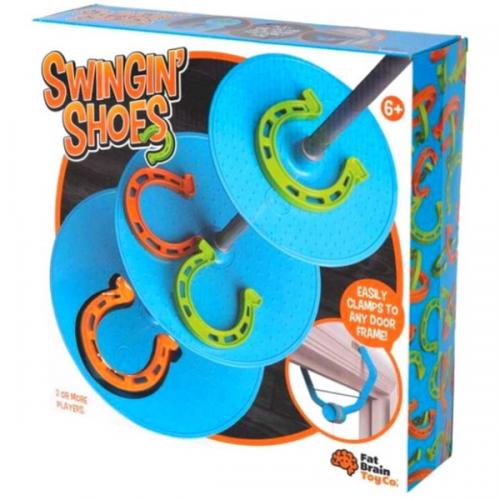 Swingin' Shoes by Fat Brain Toys
Fat Brain's Swingin' Shoes is a game of tossing horseshoes onto a suspended pole and platforms!
The concept is easy, 2 or more players take turns tossing the rubbery horseshoes to try and ring them onto the suspended pole and platforms, scoring points for doing so.

Easily clamps to any doorway. Adjustable string length allows all ages to play together.

Encourages gross motor skills, hand-eye coordination and concentration.

Recommended Age 6 years +