Snow Colours Science Kit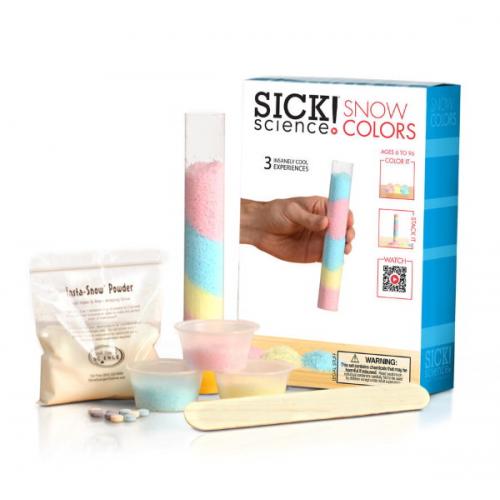 Snow Colours Science Kit
Designed around the STEM initiative making powder turn into snow is cool, but using your science know-how to make multi-coloured snow is SICK!
Stack the colours in a rainbow snow tube. You will create a tower of fluffy coloured snow that will mix into a rainbow of snow colours.

All SICK Science kits come with online access to instructional videos.

Detailed, step-by-step instructions included - 3 exciting experiences

Includes plastic tube, 3 2-ounce plastic cups, plastic measuring scoop, 36-grams Insta-Snow, 9 fizzing colour tablets, wooden stirrer
Encourages following instructions, critical thinking, an interest in science

Recommended Age 6 years +