Smartmax My First Vehicles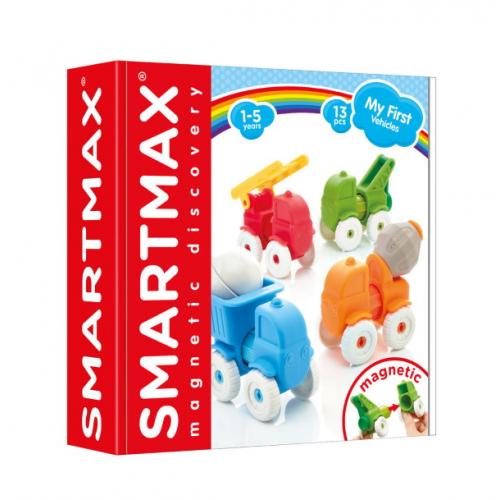 Smartmax My First Vehicles
Smartmax My First Vehicles is a fantastic 13 piece set introducing children to the magic of magnetism in a fun and safe way.
This fun set contains coloured magnetic rods and the front and back segments of four different construction vehicles. The extra-large, soft touch parts are perfect for smaller hands and click easily onto the body bars.

Enjoy bringing your creations to life, including a lorry, tow-truck, cement mixer and fire engine, or mix and match to create the weirdest vehicles around.

Recommended Age 1 year +