Smart Games Three Little Piggies Deluxe Puzzle Game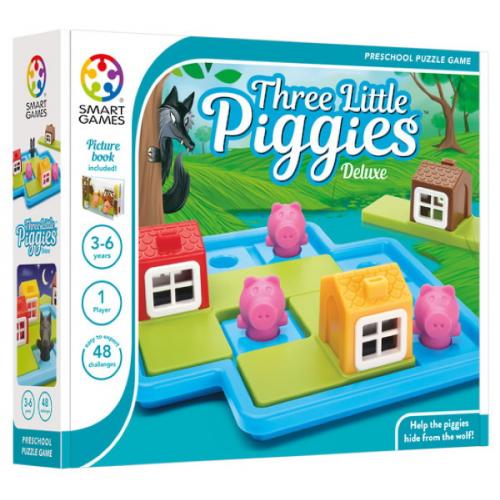 Smart Games Three Little Piggies Deluxe Puzzle Game
SmartGames Three Little Piggies is a perfect brain game for young children as they help the piggies hide from the wolf!
It features 3 big puzzle pieces that are easy to hold, and kids will be intrigued by the way the pigs fit inside the houses and look through the windows.

48 easy to expert challenges.

Picture book included

1 Player

Recommended 3yrs +