Shape Cubes Puzzle - Animals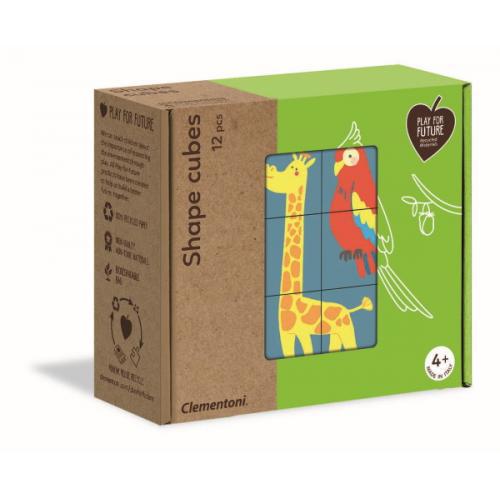 Shape Cubes Puzzle - Animals
Clementoni Shape Cubes introduce a new way of playing with cubes! No longer a simple image to be recomposed, but over 20 animals to be formed by uniting the cubes in all directions!
The twelve plastic cubes, accompanied by a booklet with the illustrated instructions, allow for creating and giving shape to plenty of animals which can then be joined to form a single fun composition.

Stimulates logical reasoning, manual skills, and creativity.

The packaging and components of this puzzle are made from top-quality recycled materials.

Made in Italy

Recommended age 2yrs +