Relational Attribute Blocks 60 Piece Set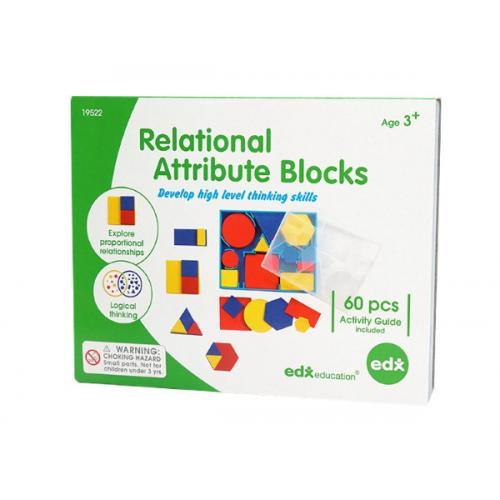 Relational Attribute Blocks 60 Piece Set
This EDX Relational Attribute Set is excellent for teaching early maths skills. The set contains 60 relational attribute blocks with proportionally sized shapes. The small shape is 1/4 the size of the corresponding large shape, thus enabling the teaching of fractions. Relational attribute blocks also have the standard features of 2 sizes , 2 thicknesses, 3 colours and 5 shapes.
Durable, solid plastic construction for hours of learning and play. Great for early learning around shapes, colours, big and small, thick and thin.
Excellent for use in the classroom and early childhood education.
Packaged in a plastic container with sorter lid. Activity guide included.
Recommended Age 3 years +