Racing Cars 38 Piece Puzzle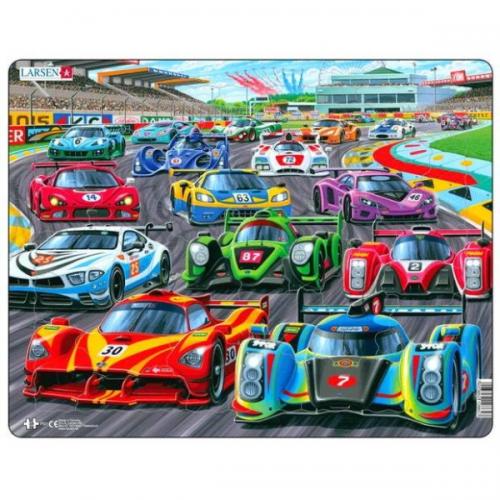 Racing Cars 38 Piece Puzzle
Bursting with bold shapes and vibrant colours this Larsen puzzle features race cars speeding side by side in an exciting car race.
This puzzle has 38 pieces and many of the pieces are cut into the shapes of cars. The closest cars have 6 pieces, and the cars in the back have one piece each.

Larsen jigsaws are tray puzzles with extra thick and solid pieces. They are made in Norway from recycled cardboard and all materials are 100% recyclable.

Approx dimensions: 36 x 28 x 1 cms

Recommended Age 3 years +