People Who Help Us Wooden Puzzle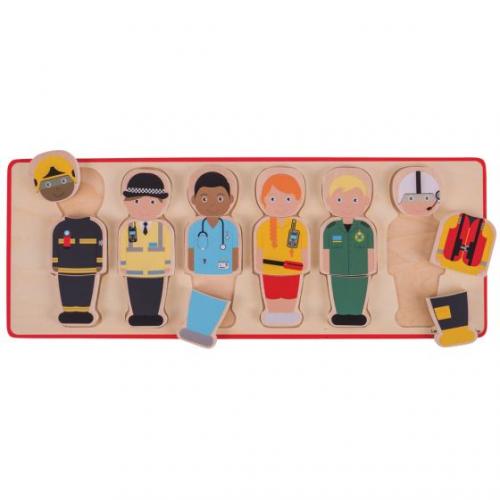 People Who Help Us Wooden Puzzle
These emergency professionals are ready to help out across the community!
This chunky wooden puzzle, lovingly made by Big Jigs, features six emergency workers including a Fire Fighter, Police Officer, Doctor and Life Guard.

Each figure is made up of three wooden pieces allowing little ones to mix and match the clothes for each worker.

Recommended age 12mths +