Outdoor Adventure Night Vision Torch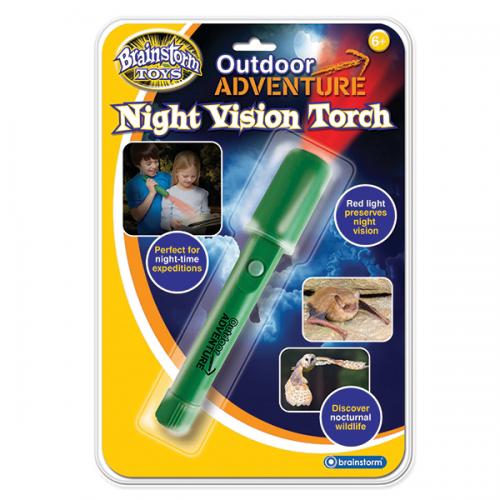 Outdoor Adventure Night Vision Torch
Brainstorm Toys Outdoor Adventure Night Vision Torch is a substantial and chunky torch is 22cm in length and 4cm diameter.
Has a bright red LED light that works in tune with your natural adapted night vision to help you see more easily in the dark.

Perfect for night hikes and map reading. Go on a nocturnal safari or use to read star maps and learn more about astronomy.

Glow in the dark on-off button, belt hook and an anti-roll feature.

Recommended Age 6 years +