Outdoor Adventure Monocular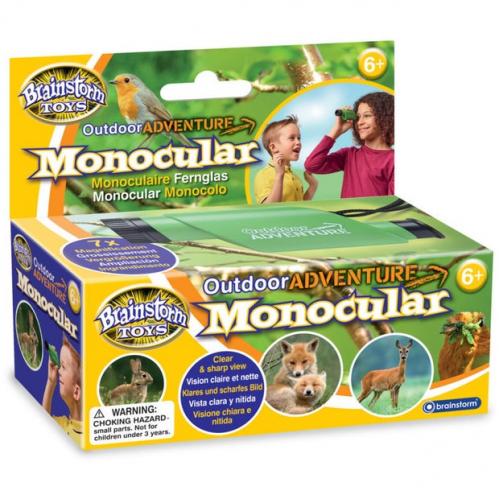 Outdoor Adventure Monocular
Perfect for exploring the back garden, field trips and for those who love outdoor adventures, kids can observe all kinds of fascinating wildlife up close with a handy Outdoor Adventure Monocular.
Pocket-size and light weight, the monocular has a clear and sharp 7x magnification with an easy to focus 20mm lens.

The break-away safety lanyard allows the monocular to be kept easily at hand whilst you are out and about.

Recommended Age 6 years +