All About My Body and Emotion Magnetic Set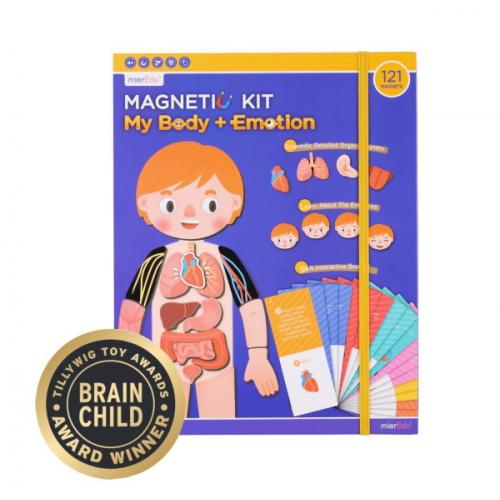 All About My Body and Emotion Magnetic Set
The Mier Edu All About My Body and Emotion Magnetic Set helps children learn all about the human body, featuring scientifically detailed magnets to understand how our body works.
How does my brain work? How do my ears let me hear sound? What happens to my food after I eat it?

This magnetic kit also contains sets of cards and magnets to show them different facial expressions so they can understand what certain emotions are and why they are felt.

Includes 121 x Magnets, 1 x Magnetic Play Board, 24 Interactive Q&A Cards, 1 x Mini Encyclopedia and a Parent Guide

Recommended Age 4 years+