Outdoor Adventure Compass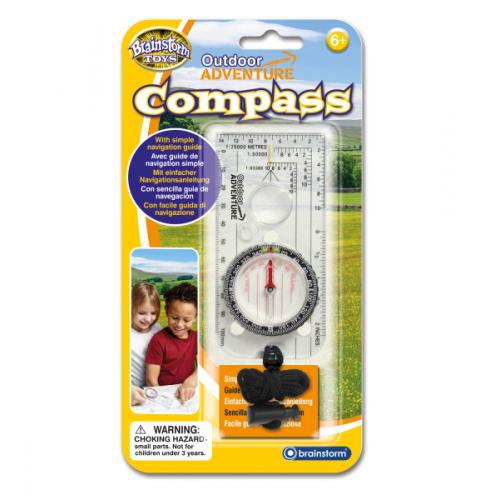 Outdoor Adventure Compass
Brainstorm Toys Outdoor Adventure Compass is the perfect tool for young navigators keen to explore the outdoors - Ideal for hiking, orienteering and expeditions.
Includes a simple navigation guide, which explains walking on a bearing and grid references.

125 x 60mm compass includes magnifier and direction of travel arrow. With measuring scales in mm and inches plus 1:25,000, 1: 50,000 and 1: 63,360 Romer scales.

Waterproof and with lanyard.

Recommended Age 6 years +