Observaction A Concentration Game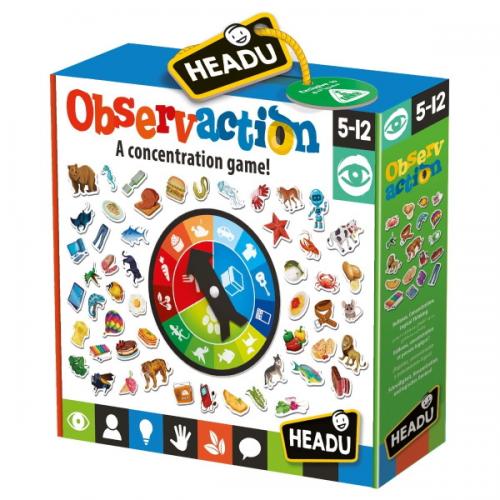 Observaction A Concentration Game
Headu Observaction is a game of observation designed to build up concentration skills, reflexes and logical thinking.
Spin the spinner and find the correct objects as quickly as possible!

Observaction is a fascinating game that tests observation skills and the ability to think quickly, offering different game modes for children and adults to play together.
Recommended age 3yrs +

2+ players

Made in Italy