New Zealand Puzzlebilities 500 Piece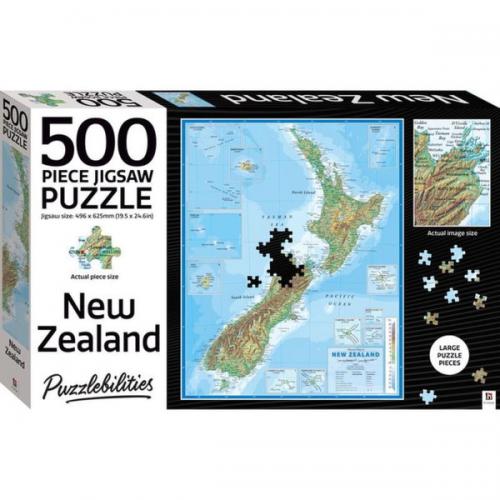 New Zealand Puzzlebilities 500 Piece
Hinkler Puzzlebilities New Zealand 500 piece jigsaw puzzle features large pieces and a detailed modern map of New Zealand.
Puzzlers will not only enjoy the challenge of putting the jigsaw together but will learn interesting facts and increase their understanding of geography at the same time.

Features a detailed map and a handy reference image on both the front and back of the jigsaw puzzle box, making the puzzle easy to complete in a group.

Completed size 496 x 625mm