Nesting Xylophone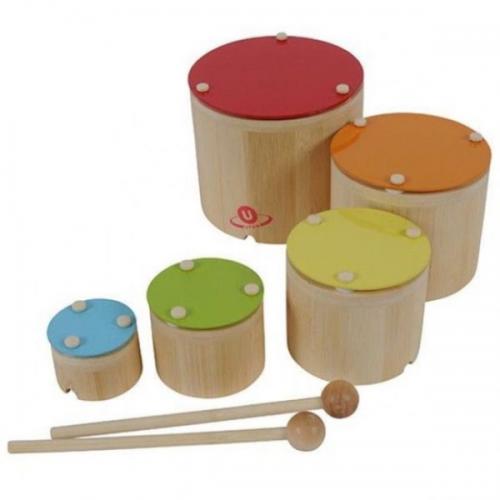 Nesting Xylophone
Discoveroo Nesting Xylophone is a set of 5 sections, ranging in size from 13cm diameter and 10cm.
Made from high quality bamboo this unique xylophone set makes beautiful music with a twist of fun.

The colourful tops will entice all the kids to have a go, adults will want to play too.

When not in use, tidy it up to save space by nesting the sections for compact storage.

Includes 5 different coloured sections and 2 mallets.

Recommended Age 3 years+