Natural Wooden Gems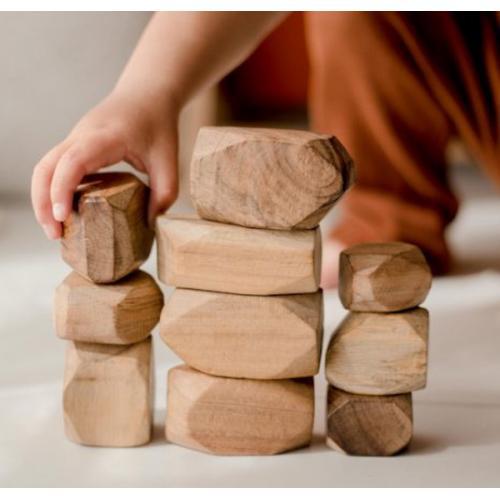 Natural Wooden Gems
Qtoys Natural Wooden Gems made from recycled plantation timber of rubber and acacia trees in Vietnam.
Due to their unique design and irregular shapes they can be balanced and piled up in many different ways.

They offer a simple way for children to develop fine motor skills and creativity.

These are a set of 10 and come houses in a natural cotton drawstring bag.

The largest gem is approx 7cm the smallest 4cm
Recommended Age 2 years +