Mudpuppy Ocean Life 1000 Piece Jigsaw Puzzle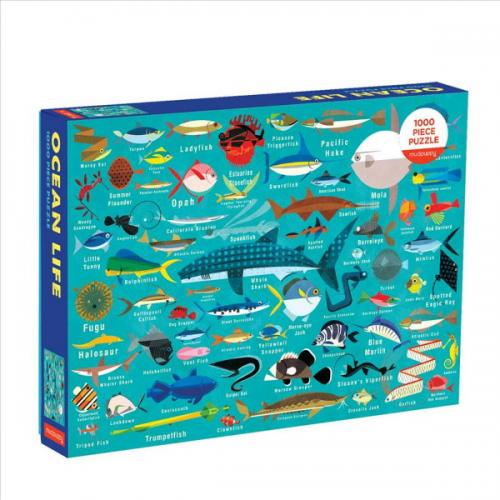 Mudpuppy Ocean Life 1000 Piece Jigsaw Puzzle
Mudpuppy's Ocean Life 1000 piece jigsaw puzzle is a great for family activity for children and adults to enjoy together!
The completed puzzle features a vibrant assortment of fish and is a rewarding educational activity for puzzlers of all ages.

Puzzle greyboard contains 90% recycled paper. Packaging contains 70% recycled paper. Printed with nontoxic inks.

Completed puzzle measures 68.5x 51cm