Mudpuppy Air and Space Search and Find Puzzle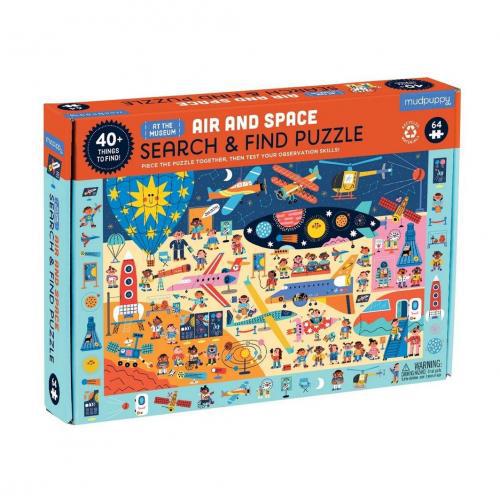 Mudpuppy Air and Space Search and Find Puzzle
Mudpuppy's Air and Space Search and Find Puzzle is double the fun First, children can piece together the 64 piece puzzle featuring a colourful collection of aviation and space artifacts that you might find in a museum.
After putting the puzzle together, children can test their observation skills to find the 40+ air and space elements in the border around the puzzle image.
64 piece puzzle

Puzzle measures 59 x 39cm when complete
Suitable for ages 4 years +
Puzzle grey board contains 90% recycled paper.
Packaging contains 70% recycled paper.
Printed with nontoxic, soy-based inks.