Mechanix Battle Station Transporter Motorised Engineering Set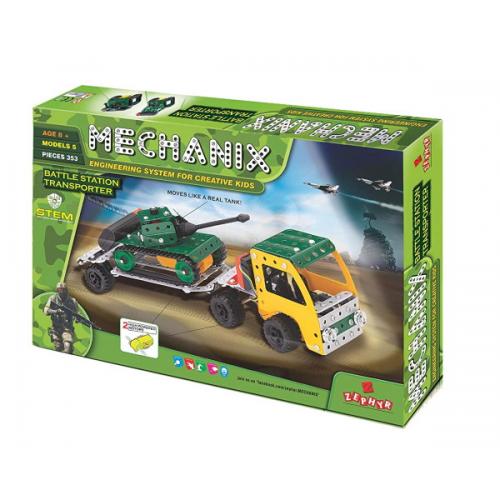 Mechanix Battle Station Transporter Motorised Engineering Set
This set comes with 2 high powered motors, a track system and enough parts to build a motorised trailer truck and a motorised tank at the same time.
This set will set you imagination on fire as it simulates the real experience of taking your army to battle.

Includes step by step instructions to build 5 models.

This set includes 353 pieces, crafted from high quality, powder coated steel and superior plastics and 2 high powered motors.

Recommended for age 8 yrs +