Magnetic Sudoku Starter Kit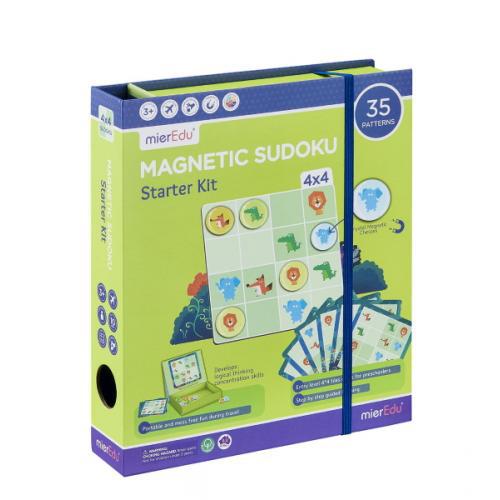 Magnetic Sudoku Starter Kit
Mier Edu Magnetic Sudoku Starter Kit game replaces numbers with vivid and colourful images of forest animals.
It challenges players to place the animals so that each row does not contain more of the same type of animal.

Perfect for younger children, this game helps with problem-solving and assists with critical thinking, and works on logical thinking, observation, analysis, and concentration.

Includes 16 Animal Magnets, 5 Guided Cards, 15 Double-Sided Game Cards, 1 Magnetic Bar and an Instruction Book

Recommended Age 3 years+