Larsen Solar System Puzzle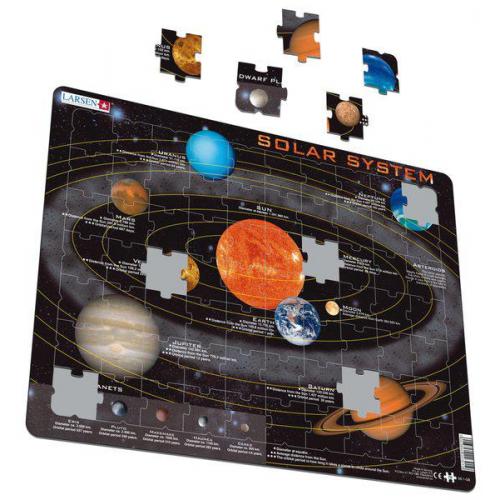 Larsen Solar System Puzzle
Manufactured from high quality board, this 70 piece puzzle is an excellent representation of our solar system showing the orbits of the planets and gives information relating to their diameter and distance from the Sun.
Comes in a storage tray, no box to remain environmentally friendly and provide easy storage.
Made in Norway from recycled materials.

Dimensions: 36.5 x 28.5 cm

Recommended Age 4+