Larsen Map of the World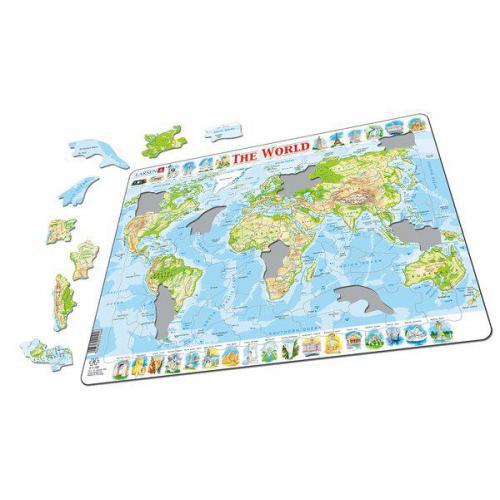 Larsen Map of the World
Physical map of The World with names of mountain ranges, deserts, plains, rivers, islands, oceans etc., decorated with famous landmarks at the top and bottom.
The puzzle pieces are cut along borders and coastlines. In the oceans some pieces have the shapes of whales.
Puzzle size: 36.5cm x 28.5cm
Puzzle pieces: 80 pieces
Comes in a storage tray, no box to remain environmentally friendly and provides easy storage.
Made in Norway from recycled materials.

Suitable for ages 4 years +