Firefighters 45 Piece Puzzle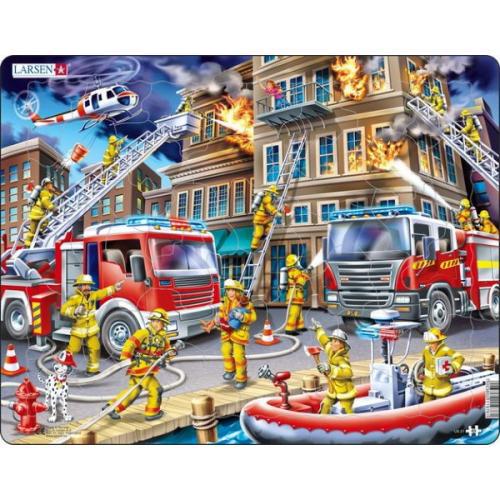 Firefighters 45 Piece Puzzle
This bright and busy 45 piece puzzle depicts firefighters hard at work.
Not only is it fun to complete the puzzle but it's a great conversation starter too, there's just so much going on to discover and discuss.

Larsen jigsaws are tray puzzles with extra thick and solid pieces.

They are made in Norway from recycled cardboard and all materials are 100% recyclable.

Recommended Age 3 years +