Kidzlabs Kaleidoscope Making Kit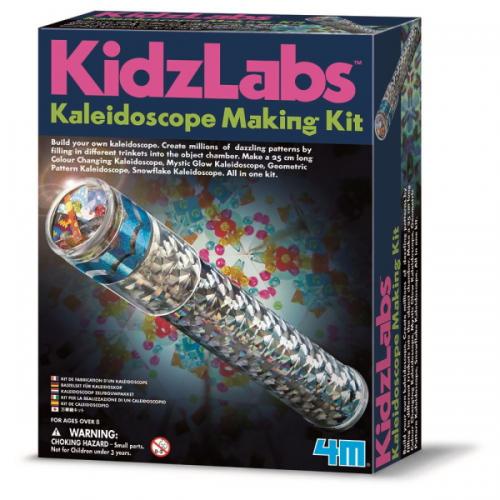 Kidzlabs Kaleidoscope Making Kit
Build your own kaleidoscopes with a Kidzlabs Kaleidoscope Making Kit.
Create millions of dazzling patterns by filling in different trinkets into the object chamber.

This kit includes everything needed to make a 25cm long colour changing kaleidoscope, mystic glow kaleidoscope, geometric pattern kaleidoscope and snowflake kaleidoscope.

Includes detailed instructions with fun facts and ideas for making kaleidoscopes.

Recommended Age 8 years +