Kidzlabs Dino World Paint and Play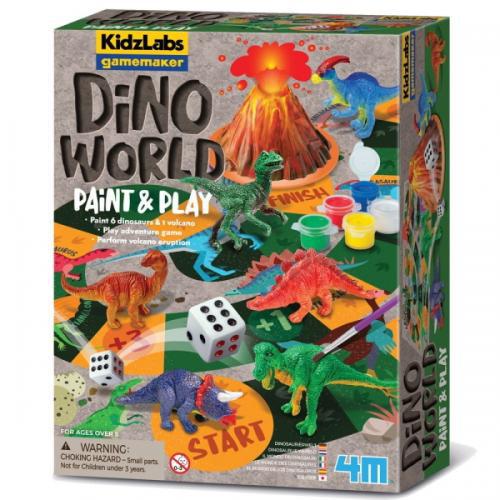 Kidzlabs Dino World Paint and Play
Kids can become game makers with this fun kit by bringing the dinosaurs and volcano to life with paint.
Then play the adventure game, guiding them safely through the Dino Park board game!

Includes paint, brush, 6 dinosaurs, 1 volcano, play adventure game board and dice.

You can also use the volcano for volcanic eruptions! Use your custom painted volcano for an exciting science experiment and create a table-top volcano
Fun, functional and educational.
Recommended Age 5 years +