Green Science Weather Science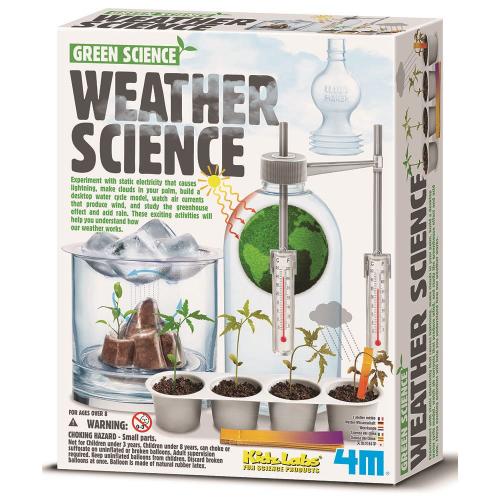 Green Science Weather Science
The exciting activities in this Green Science Weather Science kit will help children understand how weather works.
They can experiment with static electricity that causes lightning, make clouds in your palm, build a desktop water cycle model, watch air currents produce wind, and study the greenhouse effect and acid rain.

Discover the science behind multiple weather phenomena and stir up some storms of your own.

With the weather science mini observatory, they can create misty clouds with the cloud maker, conduct experiments with acid rain, and explore the impact of global warming!

Recommended Age 5 years +