Green Beans Boat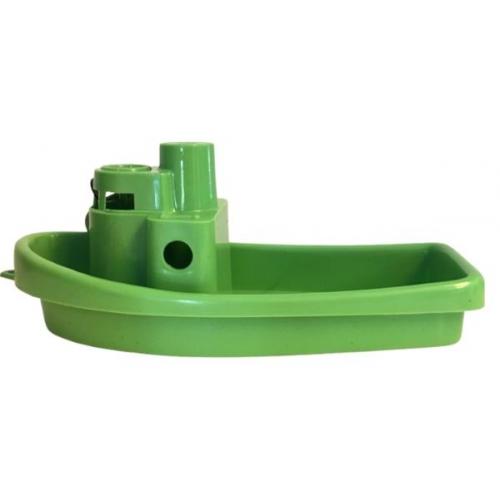 Green Beans Boat
The Green Beans boat is a fabulous toy for water play, in the bath, in a sand pit or at the beach.
It features a real cabin and plenty of space on deck for other toys. At the front of the boat there is an eye through which a rope can be attached to pull it along.
It's lightweight and easy to carry and it's rounded edges keep little ones safe.
Approx size 33cm x 14.5cm

Green Bean products are limited edition toys, made from 100% recycled materials! They are produced by Dantoy from excess waste materials, due to this process they are one of a kind and no two will look exactly alike!
Dishwasher safe
Recommended Age 2 years +