Giants of the Sea 500 Piece Family Puzzle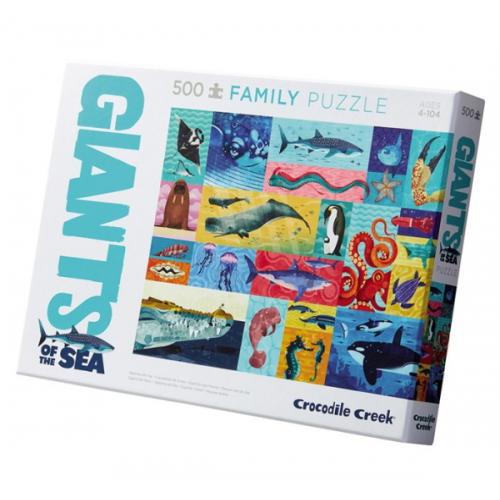 Giants of the Sea 500 Piece Family Puzzle
Crocodile Creek family puzzles have been specially designed so family members of different ages and skill levels can work on the puzzle at the same time. Older children and adults can work on the large 500 pc puzzle while younger children can assemble one of the individual animal images with lower piece counts.
This puzzle consists of 23 individual aquatic images with lower piece counts. When you put all the puzzles together, you get one large puzzle of 500 pieces.

The Giants of the Crocodile Creek jigsaw puzzle has beautiful illustrations and also comes with an Animal Identifier sheet with fun facts about the different giant animals.

This fun puzzle includes a chart to help identify the animals, learn about their size and length, the facts that make them true giants of the sea.

The finished puzzle measures approx 18 x 24cm

Recommended Age 4 years +