Geometric Board Set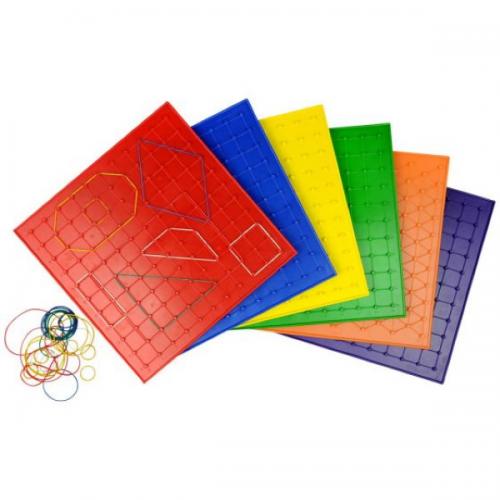 Geometric Board Set
Each set includes six 23cm boards and 144 rubber bands, in assorted colours. Colours included are red, yellow, green, blue, orange and purple. Ideal for use in the classroom or at home.
Encourages exploration of shape and symmetry, offering opportunities for hands-on exploration of geometric concepts.

Supplied in a re-sealable bag.

Recommended age 3yrs +