FunPlay Construction Cubes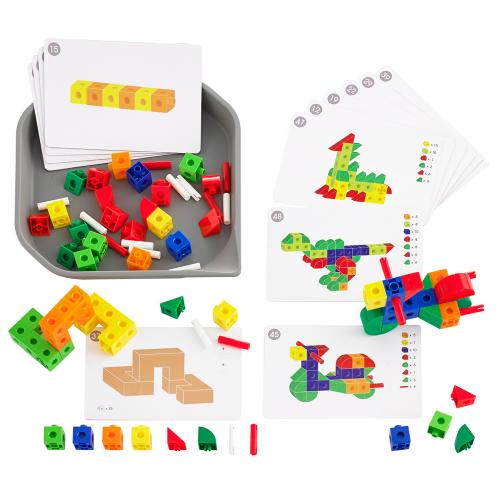 FunPlay Construction Cubes
FunPlay Construction Cubes can also be used for learning basic number concepts, comparing, measurement, sequencing, patterning, and counting.
The ideal STEAM product this set links engineering, mathematics and art and will stimulate children's imagination and creative thinking skills.
The creative construction possibilities are endless with these cubes.
A multi-purpose tool for maths learning activities, children can have fun in groups or alone advancing construction skills, creative thinking & problem solving skills.

Includes 88 pieces, messy tray and 25 activity cards.
Recommended Age 3 years +