First Creations Easi-Grip Triangular Markers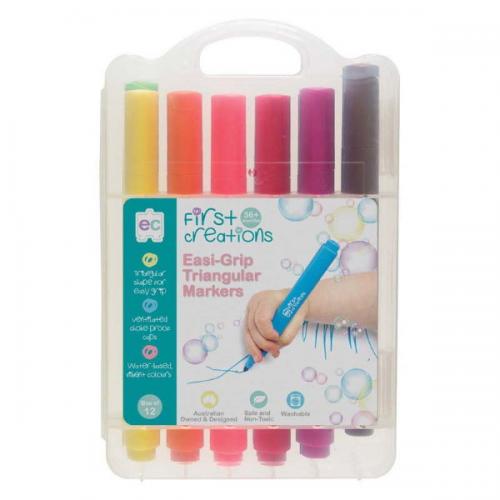 First Creations Easi-Grip Triangular Markers
With their triangular shape this pack of easi-grip markers have been designed to guide little fingers into a tripod position for more control.
Recommended for those 3 years and older they make the perfect marker for learning to draw and colour!

These markers are non-toxic, super washable and have ventilated caps making them entirely safe for young artists. Because the cap is narrow, the ventilation ensures that should someone accidentally swallow the cap and it were to become lodged in their throat, they would still be able to breathe.

The set includes 12 vibrant colours in a sturdy plastic carry case for easy storage and travel.

Recommended Age 3 years +