Easy English 100 Words My First Vocabulary on the Farm Puzzle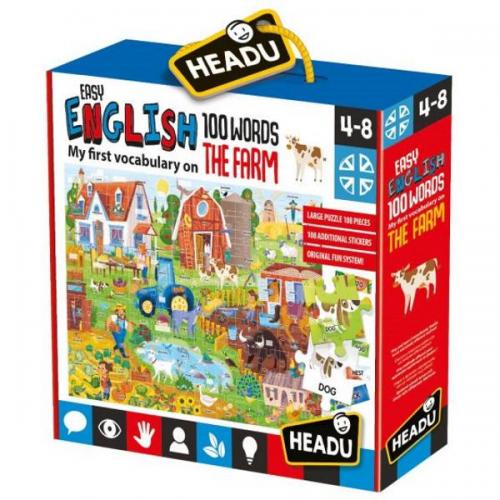 Easy English 100 Words My First Vocabulary on the Farm Puzzle
Headu Easy English My First Vocabulary on the Farm contains more than 100 stick-unstick adhesives and a giant puzzle with special tokens for learning words relative to farm life.
This double-face 60x43cm fun, interactive, educational puzzle consists of 108 pieces and there are 108 stick-unstick adhesives too.

This set offers early readers a real challenge with words ranging from cow, door and fly to pumpkin, spiderweb and secateurs.

Made in Italy

Recommended Age 4 -8 years