Djeco Where Are You? Mini Game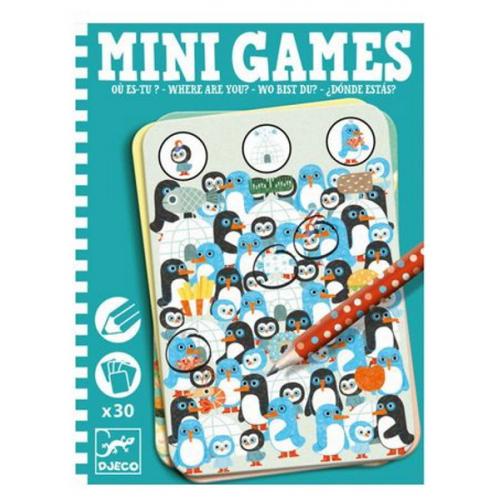 Djeco Where Are You? Mini Game
Children will love finding the three items in the thumbnails hidden in the larger picture on each card.
Djeco Where Are You? Mini Game includes 30 individual cards and one pencil, kids will be sure to enjoy hours of fun.
Really handy if you have to wait somewhere for a while too and nice to have some screen-free time.

Box dimensions 11 cm x 15.5 cm x 1.5 cm. Perfect size for taking on a trip.
Recommended Age 6 years +