DInosaur Puzzlebilities 500 Piece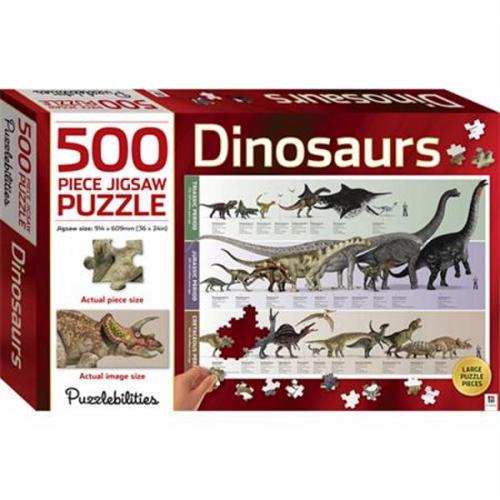 DInosaur Puzzlebilities 500 Piece
Puzzlebilities Dinosaur 500 piece puzzle is perfect for anyone who likes to test their puzzle skills.
This 500 piece jigsaw is a fun and educational way for both children and adults to learn about dinosaurs and prehistoric reptiles.
Full of interesting facts to share, you can complete the puzzle on your own or get together with family and friends for hours of entertainment!
Recommended Age 5 years +