Dantoy Bio Plastic Bulldozer and Truck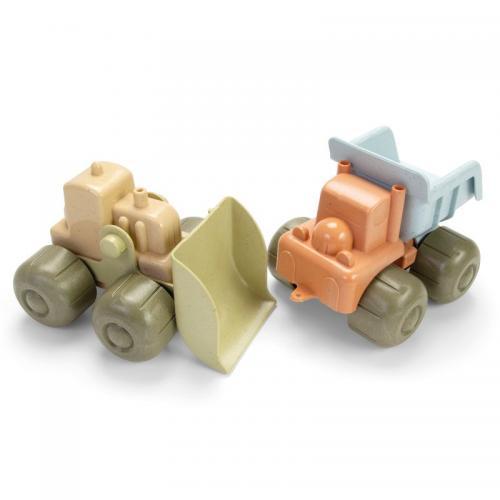 Dantoy Bio Plastic Bulldozer and Truck
Make a sustainable choice for your child´s toy selection with the fun Bio Bulldozer and Truck in gift box by Dantoy.
What you get:1 x Bulldozer and 1 x Truck.
Dishwasher safe

Made in: Denmark
Made from sugarcane, Dantoy BIOplastic toys is 100% recyclable when the toy is no longer required.
Sugarcane is a renewable crop that can be used as a pure energy source and as a raw material for production of different products
Recommended for ages 2 years +