Brave Pilots 64 Piece Puzzle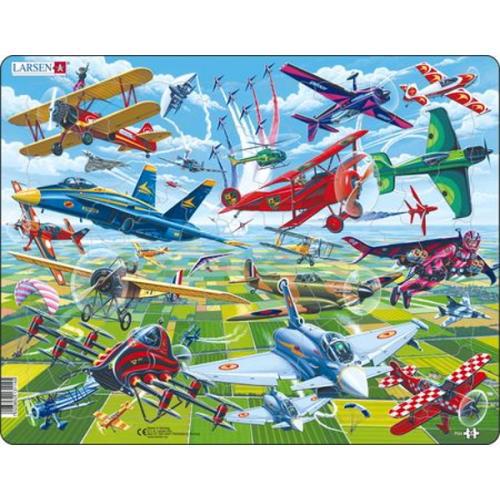 Brave Pilots 64 Piece Puzzle
This 64 piece Larsen puzzle features an amazing mix of airplanes in a spectacular air show. Including a multicopter and a winged jetpack to show technical innovations that are under development. In the upper left corner you see a Boeing Stearman Biplane from the USA in the 1930s, with a lady standing on top of the plane. There are biplanes and a triplane, paraglider and helicopter. Fighter planes and bombers are painted with fresh, friendly colours.
Many of the pieces are cut out along the contours of the image, and some pieces are shaped like airplanes.

Comes in a storage tray, no box to remain environmentally friendly and provides easy storage.

Made in Norway from recycled materials.

Recommended Age 4 years +