Big Bubble Blast Science Kit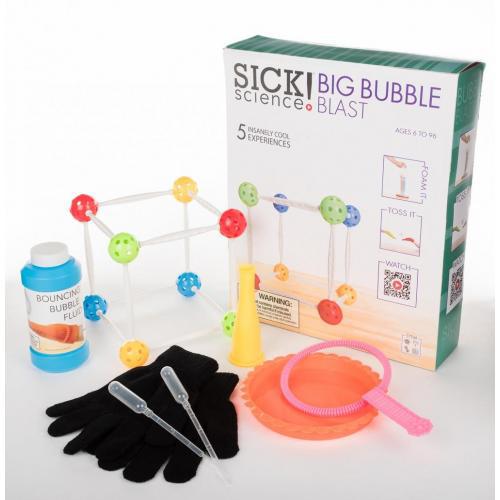 Big Bubble Blast Science Kit
Bubbles really are a blast!
Maybe it's how easy, clean, and fun they are that appeals so much. The amazing thing is that they're just little puffs of air trapped inside a thin skin of soap and water and yet, they're loaded with so much really cool stem science.
A bubble's precise spherical shape and beautiful swirling colours make it a true visual wonder. Of course, they don't last very long unless you know the secret to handling them.
Recommended age 6yrs +